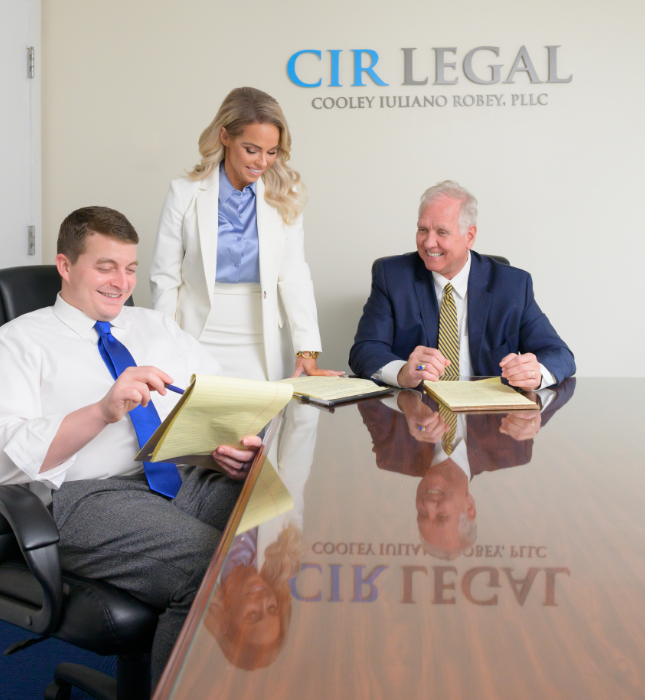 OUR FIRM
Cooley Iuliano Robey
We are a Kentucky law firm built for the citizens of Kentucky. Our goal is simple – provide top-notch legal representation focused on achieving our client's goals. We do not believe clients should have to jump through hoops to speak directly with their attorney.
We are not one of the large national law firms that rent a few offices in Lexington and Louisville and blast out millions of dollars worth of commercials. Our firm is comprised of local attorneys who understand the local court systems and have built relationships throughout the state. Our attorneys use their knowledge, skill and relationships to help our clients achieve their goals – whether your goal is a $1,000,000.00 verdict or a dismissal of criminal charge, we are here to help.
Each of our attorneys are lifelong Kentuckians and graduates of the University of Kentucky College of Law. Indeed, our attorneys proudly practice in all 120 counties of this beautiful Commonwealth, representing clients from all walks of life. Our office is on Main Street in Lexington, Kentucky. Stop in and see us if you're in the area, we're always happy to host.












OUR FIRM
In The Community
We understand that our success rides on the shoulders of the great people and great communities throughout the Commonwealth. We believe in giving back to our communities and local charities in any way possible.
Hundreds of people every year put their faith in our attorneys to assist them and better their lives. Unfortunately, sometimes the people who most need our assistance cannot afford our typical attorney's fees. Attorney Nicole Iuliano took it upon herself to step up and fight for those who are less fortunate. As a result of her hard work and dedication, Nicole Iuliano was recognized as Volunteer of the Year for the Fayette County Bar Association's Pro Bono Program.
We also understand that our job to assist and fight for the people of Kentucky goes far beyond the four walls of the courtroom. From serving on local boards, to donating to local charities and even coaching local youth sports teams – our attorneys remain committed to giving back and growing our local communities.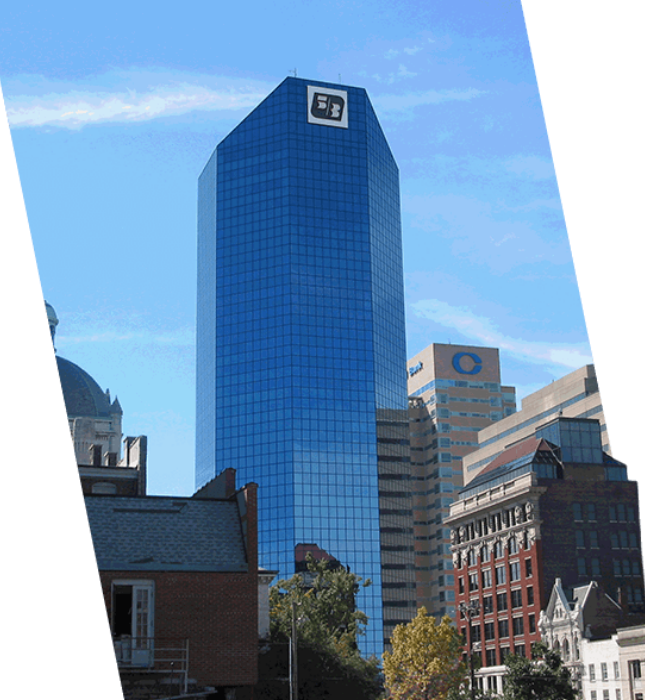 Testimonials
|
I have worked with this firm on 2 cases now, and I can only give them great reviews. They won both cases for me and I could not ask for …

Excellent work!  I recommend, this firm is the best!!!!!

Ed, Nicole and Ryan became involved in my very complicated case after it had been in the hands of an incompetent if not corrupt attorney. I am not a lawyer …
Big Firm Representation
With small firm price and flexibility. All of the law firm
without all of the overhead.