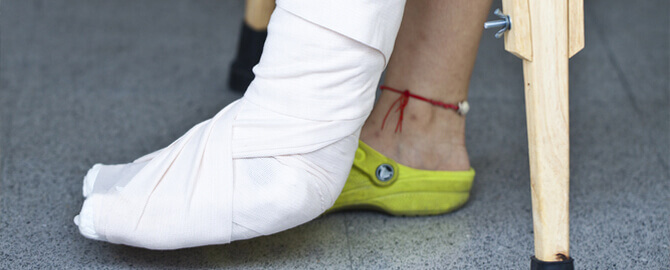 An injury caused by the fault of another person entitles you to pay for those injuries
Our skilled and experienced team of attorneys have represented clients from all walks of life with all types of injuries. Injuries come in a variety of shapes and sizes. Attorneys in our firm have represented clients in car wrecks, medical malpractice, assault, slip and falls and sexual assault… to name a few. If you have been injured, allow one of our attorneys to provide a free consultation of your case. Most serious injury cases at Cooley Iuliano Robey are handled on a "contingency" basis, which means our clients do not pay a legal fee if we do not collect on the client's behalf. We are here to help!
You deserve to be fully and fairly compensated for your injuries
To be properly compensated, one must prove various elements of a serious injury case. First, our attorneys prove negligence of the party at fault. Once negligence is established, our attorneys prove actual damage (or harm) our client has suffered as a result of the negligence. This harm or damage often includes physical pain, mental distress and the pain and suffering of our clients.
Our attorneys examine all aspects of your case and your particular injuries. We will seek all possible damages for your injuries, including loss of enjoyment of life, lost wages, medical costs, lost life expectancy, future medical costs, anguish and pain, and suffering. Don't risk it! If you've been injured, allow our team of Lexington's best injury attorneys to get you every dollar you deserve.
You don't pay unless we win!
A skilled and experienced attorney will know what is necessary to prove all of the elements of your case – and, most importantly, how to maximize your potential compensation. Call Cooley Iuliano Robey today at 859-258-2697 to speak with an attorney about your case.