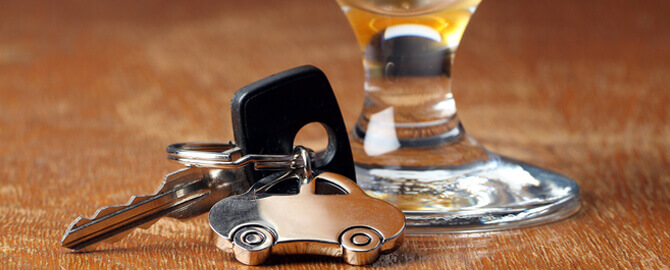 This page discusses the specific charge of DUI for alcohol use. To view a more general discussion about DUI charges in Kentucky, click here.
DUI Alcohol in Kentucky
Kentucky law makes it unlawful for any person to operate a motor vehicle while under the influence of alcohol. If your blood alcohol concentration is .08 or above, you are presumed to be under the influence of alcohol. If your BAC is .15 or above, your DUI charge is considered "aggravated" and you face stiffer penalties. The government's best evidence against you is typically your "BAC". We attack the admissibility of this evidence from all angles – legal, medical and scientific.
The Intoxilyzer
There are many statutory and regulatory requirements which must be met before the prosecution can introduce your breath alcohol results as evidence against you. Simply put, the Inxolyzer functions by shooting infrared light from Point A to Point B. According to the government, the only molecule that will absorb this particular spectrum of infrared light is ethanol (this is heavily disputed). Thus, the more infrared light that is absorbed between Point A and Point B, the higher your BAC. Seems simple, right? Not so fast. The Intoxilyzer is riddled with problems.
The Intoxilyzer is an imperfect machine. For starters, it assumes all people are the same. Whether it is a 350-pound person or a 100-pound person, the machine performs the same calculation. Also, man-made inputs, such as the "control" fluid for the Intoxilyzer skews the test if it is not kept between .075 and .085 BAC, rendering the result is inadmissible against you. Room contaminants, such as radio frequency interference and smoke can cause the machine to fail. Most concerning – the Intoxilyzer function, it takes a very small sample of a person's breath and multiplies it out to 210 liters. Thus, even the slightest and smallest mistake or variation in the breath sample is magnified.
Hire Our Professional Defense Lawyers for Your DUI Charges
Edward Cooley is one of the very top DUI attorneys in Kentucky to be a member of the National College for DUI Defense. Each of our attorneys attends National Association of Criminal Defense Attorneys (NACDL) seminars in Nevada regarding new, cutting-edge defenses to Driving Under the Influence charges. DUI Alcohol cases are especially complex because they require an understanding of both scientific and legal processes. If you want your case thoroughly evaluated and vigorously defended, contact us at 859-258-2697 to speak with an attorney about your DUI charge.