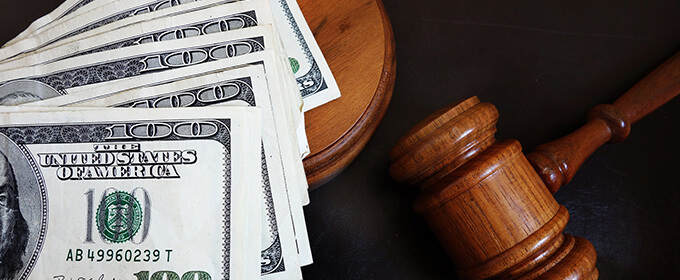 There are many factors to be considered when calculating child support in Kentucky. To be sure child support is calculated fairly, considering every element of the Kentucky child support statute, you need an experienced family law attorney. Cooley Iuliano Robey, PLLC family law attorneys handle child support cases for parties of every earning level, from minimum wage to those earning several million dollars per year. Whatever your financial condition, it is important that you understand Kentucky child support law and how it applies to your case.
Kentucky Child Support Guidelines.
The parties' child support obligation is calculated based on Kentucky statute KRS 403.212
How Child Support is Calculated.
The base amount of child support in Kentucky is calculated based upon the number of children and the parties' joint gross income. Once the base amount of child support is determined then monthly healthcare and childcare expenses are added into a worksheet. Each parent is assigned his or her proportionate share of the total monthly child support obligation which is determined by each parents' percentage share of the gross parental income. To get an idea of the child support obligation in your situation you may visit the Kentucky Child Support Website but you should be certain to contact a family law attorney before entering into any agreement for child support because there may be other factors to consider which could impact your child support obligation.
In high income cases, one or both parties earn over $15,000.00 per month which is the maximum monthly income addressed by statute.  Kentucky law requires that courts set child support to meet the child's reasonable needs, and child support is calculated at the court's discretion. High income child support cases are very complex, and courts consider many factors in reaching a determination in these cases.
Let Us Help.
Child support errors can be financially devastating. This is why you should look Cooley Iuliano Robey, PLLC do everything possible to bring about a positive resolution to your child support case while minimizing your stress and hassle. We pledge to handle your case with the utmost professionalism and compassion while working to protect your financial interests.
Our philosophy is that clients come first. If you're involved in a child support conflict, Cooley Iuliano Robey, PLLC is here to help. Call today to schedule a consultation.