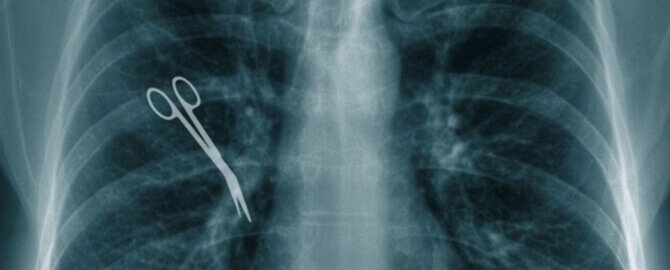 Preventable medical errors kill and seriously injure many Americans every year.  A recent study estimated that more than 400,000 people die each year from preventable medical errors and medical malpractice.  Our firm provides an "all hands on deck" approach to aggressively handle your medical malpractice case.  Doctors and other medical professionals must be held accountable for the pain and suffering that result from their medical negligence, or as it is often called, "medical malpractice."
Healthcare providers have a duty to safely and correctly treat patients.  When a doctor, surgeon or other healthcare provider breaches this duty due to their own negligence or carelessness, they have committed medical malpractice.  There are many types of medical malpractice.  Some are obvious, such as a doctor removing the wrong limb or a doctor puncturing an organ causing injury.  Others types are not so obvious.  For instance, delay in diagnosis may have serious consequences to the patient and may give rise to a claim for medical malpractice.
Have You or a Family Member Been Harmed by Your Doctor?  Call now!
Medical malpractice is an extremely serious matter.  As patients, we trust doctors to perform exams and procedures within the acceptable standard of care.  When a doctor fails to provide adequate care, the results can be devastating.  Consequences of medical malpractice range from hospitalization, to paralysis, and even to death.
Our firm fights on your behalf to recover every dollar you deserve.  We do not assign one attorney to your case – you will have a team of attorneys in your corner for every step of the process.  We hold doctors and insurance companies accountable.  Victims of malpractice often receive compensation for the cost of the procedure, lost wages, medical fees, pain and suffering, future pain and suffering, loss of enjoyment of life and in some cases punitive damages against the wrongdoer.  Don't let the insurance companies and hospitals bully you.  Hire a team of skilled attorneys to fight back.
To discuss your medical malpractice or dental malpractice case with an attorney immediately, call our offices: 859-258-2697.  Our attorneys will be happy to go through your case with you and discuss your options.