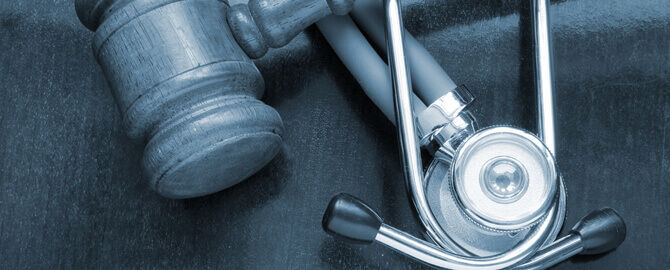 Patient neglect is a specific type of medical malpractice.  To view our general page on medical malpractice, click here.  All medical providers, including doctors, dentists, hospitals, nursing homes and other treatment or residential facilities owe a duty of proper medical treatment to their patients.  The medical needs of the patient must not be ignored by a treatment provider or facility providing medical services to the patient.  It is the legal duty of hospitals and nursing homes or residential facilities to providing supervision for the safety and security of its patients.  Sadly, patients often times do not receive the attention necessary to maintain their health.
Knowledge is Power
A recent study by BioMed Central reviewed the prevalence of patient neglect in the United States.  The study identified two types of patient neglect:
Procedure Neglect
Procedure neglect occurs with a treating medical professional performs a procedure below the recognized standard of care.  For instance, removal of the wrong limb or tooth would be considered procedure neglect.  Puncturing an organ during a surgery and failing to treat the puncture would also be considered procedure neglect.
Caring Neglect
Caring neglect occurs when ongoing treatment and care provided by medical professionals is below the recognized standard of care.  For instance, failing to provide adequate nutrition or meals to someone who is bedridden would be considered caring neglect.  Failure to frequently turn a patient, leading to the development of bed sores, is also caring neglect.
The study found that patient neglect occurs much more often than is reported.  This is caused by medical professionals being reluctant to self-report their own mistakes or the mistakes of their colleagues.  In fact, the American Journal of Medical Quality estimates that 90% of all medical care safety issues go unreported.
Have you or a loved one been the victim of neglect?
The consequences of patient neglect are very serious. Neglect can result in lack of basic needs, malnutrition, bed sores, atrophy and untreated medical conditions.  Have you or a family member been neglected by medical providers? Elder abuse may be in the form of physical abuse, mental abuse or just neglect. Contact us to talk to an attorney about your potential case.  You and your family deserve the best treatment – don't settle for less. Patient neglect is unacceptable, and our team of attorneys will hold medical providers accountable.
Unfortunately, patient abuse is a real thing and it happens most likely in elderly patients in a nursing home and has a high risk of physical harm. Here at CIR Legal, we have a legal duty to defend those who are experiencing abuse and neglect.
If you are a victim of patient neglect, contact Cooley Iuliano Robey.  Call 859-258-2697 to discuss your case with an attorney today.