Spousal Support Attorney in Kentucky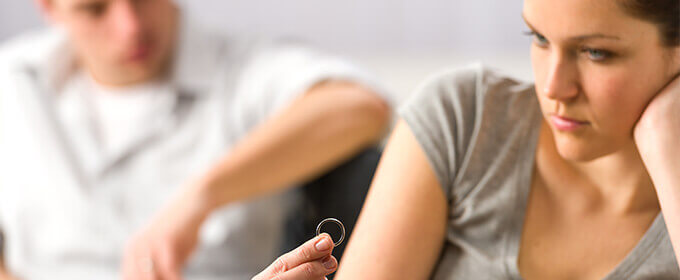 If you are going through a divorce it is important that you select an experienced family law attorney  to with a claim for spousal maintenance or defend against a claim for maintenance. The outcome of a spousal maintenance claim will have far reaching effects on your financial future, and you should not attempt to resolve spousal maintenance issues without the help of a family law attorney.
Let Cooley Iuliano Robey, PLLC assist with your spousal maintenance claim.
During your divorce you may have fears about your financial future. You might be concerned about having money to maintain your lifestyle or being asked to pay maintenance to your spouse. Cooley Iuliano Robey, PLLC will help alleviate your fears by explaining the Kentucky spousal maintenance law to you and working tirelessly to protect your financial interests.
Kentucky Spousal Maintenance Law.
Kentucky courts determine whether a spouse is entitled to spousal maintenance by considering a number of factors set forth in  KRS 403.200
Types of Spousal Maintenance
The types of spousal maintenance a party may be entitled to receive are: temporary spousal maintenance, rehabilitate spousal maintenance and permanent spousal maintenance.
Temporary spousal maintenance is meant to provide support during the divorce action and the temporary spousal maintenance order usually terminates at the conclusion of the divorce action. Temporary spousal maintenance will be based on the receiving spouse's monthly budget so it is very important to provide a thorough response on your preliminary financial disclosures, which an experienced Kentucky family law attorney will discuss with you.
Rehabilitative spousal maintenance is meant to provide the receiving spouse financial support while he or she obtains an education, skills, training or employment. Although there is no set period for rehabilitative spousal maintenance, it is usually awarded for a period of a couple of months to five years or so. Your family court judge will review the time expected for you to obtain or complete your education or to obtain employment and will consider this when deciding how long you will receive rehabilitative spousal maintenance.
Permanent spousal maintenance is not awarded frequently. Generally permanent spousal maintenance is reserved for situations where the parties have had a very long marriage, are more advanced in age, or where one party is in poor health or is disabled. Your family court judge will look to the age of the parties, the work history of the parties, the receiving party's ability to obtain an education, skills and ability to work as well as the standard of living maintained throughout the marriage to determine whether permanent spousal maintenance will be awarded and the amount of this spousal maintenance award.
Generally agreements for permanent spousal maintenance will not be modified by a Kentucky court. This is one of many reasons you should allow one of the experienced family attorneys at Cooley Iuliano Robey, PLLC assist with your spousal maintenance matter.