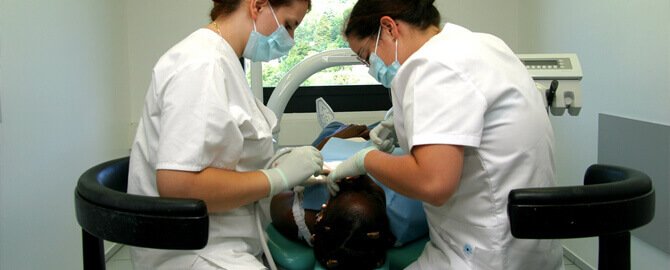 Dental malpractice can seriously hinder a patient's appearance and general health.  A dentist, like any other medical professional, is responsible for providing you with professional and safe treatment.  Dental malpractice occurs when a dentist or dental professional negligently performs dental care and causes harm to their patient.  Our attorneys have handled many different types of dental malpractice cases – from removing the wrong (not numb) tooth, to a case where a dentist left a saw blade embedded in a patient's gum.  Dental issues are especially sad due to their immediate impact on one's confidence, appearance and social life.
The most common examples of dental malpractice:
Improper dental treatment
Numbness
Delayed diagnoses
Undiagnosed/untreated oral cancer or periodontal disease by the oral surgeon
Wrongful death
Nerve injuries
Complications from crowns and bridges
Anesthesia errors
Prescription errors
Molesting a sedated patient
Extraction of the wrong tooth
Loss of taste/sensation
Diagnostic mistakes can lead to a dental malpractice claim, just as they might in medical negligence cases. You may have a case if your dentist fails to notice oral cancer, gum disease, or other issues. In that case, you are in need of a dental malpractice attorney.
However, if you were hurt during the session or the dentist did not act with reasonable care, you can and should consider filing a dental malpractice lawsuit.
Don't accept sub-standard care – Contact our office to discuss your dental malpractice case with an attorney!
If you are the victim of dental negligence, our firm can assist you in recovering medical expenses, lost wages, and the cost of future treatment relating to your injury. If you have a serious injury or condition resulting from dental malpractice which has resulted in physical pain or emotional distress, you may be able to receive compensation for those injuries as well.  Dentists must treat their patients within the accepted medical "standard of care."  If your dentist violated the standard of care in your treatment, you may have a case against your dentist for your injuries.  A broken smile affects many areas of life.
Our CIR Legal dental malpractice lawyers have handled similar cases before, and we understand how devastating these injuries and losses may be.
Are you injured as a result of the actions of your dentist?  Allow one of our attorneys to assess your case.   Our attorneys will be able to provide you with guidance and legal advice about your claim.  Our attorneys understand that the legal process is a "great unknown" to most people.  We, as a dental practice malpractice lawyer, take the time to explain the process and the various steps we will encounter along the way. To discuss your dental or medical malpractice case contact our office now at 859-258-2697 to speak with our personal injury lawyers.