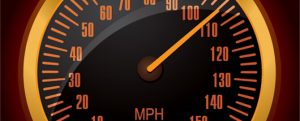 Many people receive traffic citations or "traffic tickets" every day. Very often, the person cited goes to court alone and pays a fine and court costs. Sometimes, people "pre-pay" the traffic ticket, meaning they just mail in the payment or pay at the court clerk's office before the scheduled court appearance. What many people do not consider is that by paying the fine, they are pleading guilty to an offense. The guilty plea often has far-reaching effects – from raising insurance rates to possible revocation of your driving privileges.
A driver with a Kentucky driver's license is subject to a "point system." Many traffic violations result in "points" being added to your driving record. If you accumulate too many points, your license may be suspended, or you may be placed on probation. Points remain on your record for two (2) years from the date of your guilty plea or conviction. There is also an option to attend traffic school to avoid or reduce any "points" on your license in many cases. Review your traffic ticket to see exactly what you have been charged with. To see the amount of points you risk having assessed on your license, visit the Kentucky Transportation Cabinet's breakdown here.
Remember – the Commonwealth has the burden of proving your guilt beyond a reasonable doubt
You should have an understanding as to the potential consequences of your decision as to how to respond to a traffic ticket. Our Lexington's best defense lawyers will assess your charges and discuss any potential defenses you may have. Your privilege to drive is too important to risk. Allow one of our attorneys to assist you in having the charge amended or dismissed. If you would like to discuss your traffic citation before going to court, or before making a final decision, speak with one of our attorneys by calling our office at 859-258-2697.