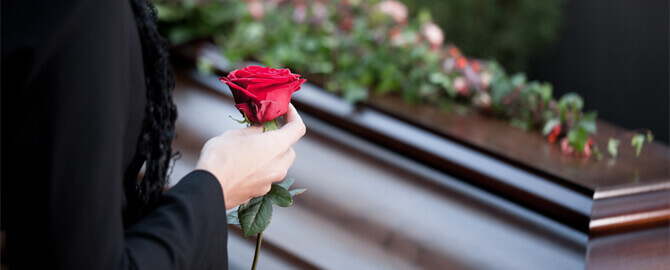 Losing someone you love can be devastating. In addition to dealing with the emotional hardship associated with the unexpected loss of a loved one, you may be facing overwhelming financial expenses such as hospital bills, funeral costs, burial costs and loss of a family member's income. No amount of money will ever be able to replace your loved one. However, you can still fight to bring a wrongdoer to justice on behalf of your loved one and recover compensation for the loss caused by the wrongful death.
Get the Compensation Your Family Deserves
Insurance companies assessing a wrongful death claim are quick to try to blame the deceased or make other excuses for the wrongdoer. Don't let them blame your lost loved one for something they did not do. In Kentucky, wrongful death occurs when a person dies as a result of an injury inflicted by the negligence or wrongful act of another. There are multiple forms of negligence that may result in a wrongful death action including medical malpractice, nursing home abuse, and car accidents. For instance, in Kentucky each year, more 500 people are killed due to motor vehicle negligence.
Hire a law firm with vast experience in wrongful death actions to assist you in delivering justice for your lost loved one
Allow us to fight for you and your lost loved one. We advocate on behalf of wrongful death victims with the determined purpose of earning every penny you and your family deserve. Where someone close to you has suffered a death due to the negligence of another, you are entitled to compensation for not only medical expenses, funeral costs, and burial costs but also for your loved one's lost wages. In addition, there may be claims for the emotional loss of companionship and aid of your deceased family member. To discuss your wrongful death action and answer your personal injury questions, contact top personal injury lawyers in Lexington at 859-258-2697.